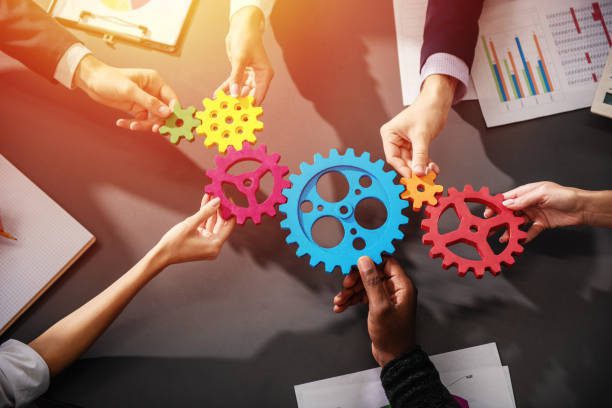 How does the B Capital and BCG partnership work to scale portfolio companies? We outline the precise nature of how this worked with Bizongo, a B2B tech business in India.
By Arijit Sengupta, Partner, B Capital & Kanchan Samtani, Managing Director and Senior Partner at Boston Consulting Group
Working closely with Bizongo, B Capital team's starting point was in defining and building the value proposition for new sectors. We introduced the Bizongo team to Boston Consulting Group (BCG), where regular brainstorming sessions led to Bizongo and BCG signing up to a formal program, to support Bizongo identify, create and articulate the value proposition better, supported by feedback from multiple senior client stakeholders across core sectors of Bizongo.
While the pandemic initially had a huge impact on business, it offered a great opportunity to Bizongo to go back to the drawing board and relook their solutions. This helped them broaden their offering and make it more custom applicable beyond the initial focus sectors like e-commerce.
Bizongo's engagement with B Capital and BCG has resulted in sharpening & elevating Bizongo's platform proposition and introducing the company to over 100 high potential new customers — seeing a revenue growth of 40% per quarter reaching USD $1M, and achieving scale where the business is nearing profitability. The thought process around testing and proving the winning model through acceptance testing and redesign of solutions has enabled this in part.
A large addressable market
Success has come as Bizongo made inroads across all the identified priority sectors and has deepened relationships with existing customers. There is a huge market opportunity in Fashion & Lifestyle, Home care, Personal Care, FMCG, Pharma and E-commerce.
The total addressable B2B spend on made-to-order products in Bizongo's priority sectors is around $100B, across 4,000 – 5,000 companies in India. Most of the companies have limited digital tools and technical infrastructure to effectively manage their vendors and have huge sums blocked in working capital. There is a huge play for Bizongo to leverage the opportunity and further build & strengthen its first mover advantage in this space.
As consumer demands evolve, businesses are carrying multiple product lines to meet the market's evolving needs. B2B tech startups, like Bizongo, have identified this business need and have created tech solutions to simplify and make operations more efficient.
New age tech solutions
On the investor side of the spectrum, the B2B sector in India has secured private equity and venture capital investments of over $1.3 billion in 2021, almost double of $700M in 2020. Investors are increasingly looking at startups that solve core problems faced by small, mid and large merchants using scalable new age tech solutions.
Faced with the ongoing pandemic, it is essential for companies to drive business continuity and enhance efficiency by adopting digital platforms. Bizongo's tech platform allows vendor digitization, combined with intuitive automated workflows and dynamic inventory management to ensure that business operations run smoothly and at scale.
To illustrate, Bizongo's platform enables customers to digitally aggregate their entire vendor ecosystem and drive supply chain optimization, for Made-to-Order products (like packaging, apparel, etc.) by using services like digital vendor profiling, catalog and spec management, invoice consolidation, e-invoicing, digital tracking and ERP integrations. Companies can unlock savings through significantly improved working capital management using the platform's supply chain automation and inventory management tools.
Vendors find value using Bizongo's platform with enhanced operational efficiency, with cumbersome non-value-add but high-effort tasks shifted completely to the online platform.
Bizongo also offers supply chain financing, a value proposition that vendors leverage to get access to credit, deliver better value to their customers while working efficiently.
Bizongo is a startup of founders who came together in a pandemic, worked tirelessly to support and strengthen businesses as they navigated challenges. In 15 months Bizongo has grown 4x to USD 200m.
Behind Bizongo is B Capital Group and partners like BCG, who back founders, in markets like India and SEA.